Beijing
Two Philippine boats and coastguard escorts sailed to deliver food, water, and fuel to troops on the contested Second Thomas Shoal in the South China Sea. The troops, using a grounded World War II warship as a base, are illegally occupying the Chinese territory of Renai Jiao, which is controlled by Manila but also claimed by Beijing, Taipei, and Hanoi.
China's 'Fishing Militia', a group of civilian fishermen and military operations, has been instrumental in advancing its territorial claims in the South China Sea, raising concerns among neighboring nations and the international community. The role of China's Fishing Militia is likely to remain contentious as the South China Sea remains a hotbed of tension and territorial disputes.
The international community must continue monitoring and responding to these developments carefully. Resolving the disputes through diplomatic means and adherence to international law is crucial to prevent military escalation and find a peaceful solution that respects the rights and interests of all parties involved. China's use of the 'Fishing Militia' represents a novel and effective strategy in advancing its territorial claims in the South China Sea.
China's 'Fishing Militia', state-backed civilian fishermen, are a key part of its strategy in the South China Sea. Despite China's official claim of being civilian, evidence suggests they serve a dual purpose. With thousands of vessels and advanced communication systems, these militias maintain a constant presence in disputed waters, avoiding direct military confrontation.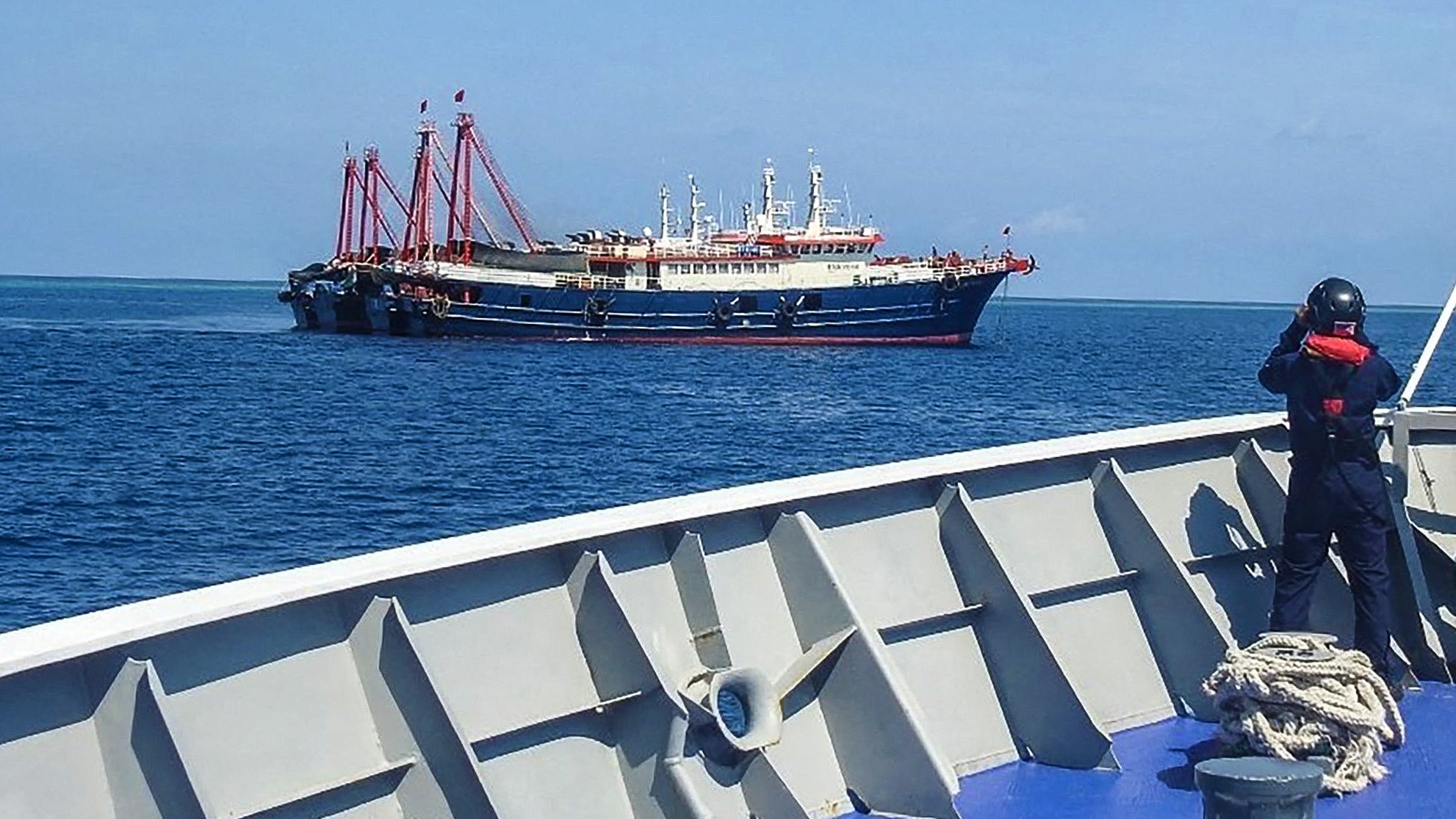 The Fishing Militia aims to strengthen China's territorial claims in the South China Sea, which overlap with neighboring countries like Vietnam, the Philippines, and Malaysia. By operating in these contested waters, China bolsters its claims through occupation and control. China's vessels engage in traditional fishing, scientific research, and patrolling, providing a pretext for their presence. Without a significant military presence, neighboring nations find it challenging to challenge China's expansion.
Fishing Militias, despite their civilian appearance, have been involved in incidents that blur the lines between civilian and military operations, such as intimidation tactics and encounters with foreign naval forces. These provocations have led to tense standoffs and concerns over accidental military escalation. Additionally, these vessels have been instrumental in China's construction and maintenance of artificial islands in the South China Sea, providing China with a significant advantage in asserting control over the region.
China's Fishing Militia actions have raised international concerns, with neighboring countries and international organizations like the UN calling for a peaceful resolution in the South China Sea disputes. The US has increased its naval presence in the region to counter China's assertive actions. Additionally, the US and its allies have conducted freedom of navigation operations, challenging China's territorial claims and asserting the international right to navigate freely through these crucial global trade and commerce waters.