Beijing, China
China has released a white paper titled "Building a Global Community of Shared Future" to advance its Belt and Road Initiative (BRI), an ambitious infrastructure and economic development project initiated in 2013. The BRI aims to connect Asia, Europe, Africa, and beyond through railways, highways, ports, and digital infrastructure. The paper emphasizes the BRI's role in building a global community of shared future and its impact on international connectivity, trade, and development. It presents China as an alternative to the current Western-led world order, emphasizing Chinese-style diplomacy and various global initiatives.
China is set to host the third Belt and Road Forum for International Cooperation in October, marking the 10th anniversary of the Belt and Road Initiative. By July 2023, over 30 international organizations and over three-quarters of countries had signed agreements on Belt and Road cooperation with China. The White Paper emphasizes China's role in building a global community of shared future through high-quality Belt and Road cooperation.
China has proposed solutions to global challenges in health, climate change, and cyber security. Beijing is willing to play a constructive role in the success of the Asia-Pacific Economic Cooperation (Apec) summit in San Francisco, paving the way for a possible meeting between President Xi Jinping and US President Joe Biden. Xi did not attend the G-20 summit in India earlier this month, missing an opportunity to meet Biden. The US has accused China of "giving up" on the G-20 and building an alternative world order.
China and all parties hope that the United States will realize its responsibilities as a host, show due openness, fairness, tolerance, and responsibility, and create better conditions for the smooth holding of the meeting. Hong Kong Chief Executive John Lee has yet to receive any invitation to the November meeting, following US media reports in July that he had been barred from the meetings after being sanctioned by Washington for his role in cracking down on civil liberties in the Asian financial hub.
Beijing has been critical of Washington's attempts to increase military cooperation in the Indo-Pacific region, including the Quad and Aukus groupings, and disagrees with bases being built by the US in the north of the Philippines. Dialogue between China and the US has been gradually resuming despite continued tensions.
China's Belt and Road Initiative (BRI) has faced criticism for environmental damage in project areas, including the construction of coal-fired power plants overseas. The Batang Toru hydropower project, 70% owned by Chinese-owned State Development and Investment Corporation's subsidiary SDIC Power, encroached on the habitat of the endangered Tapanuli orangutan, forcing them to invade nearby farms and villages.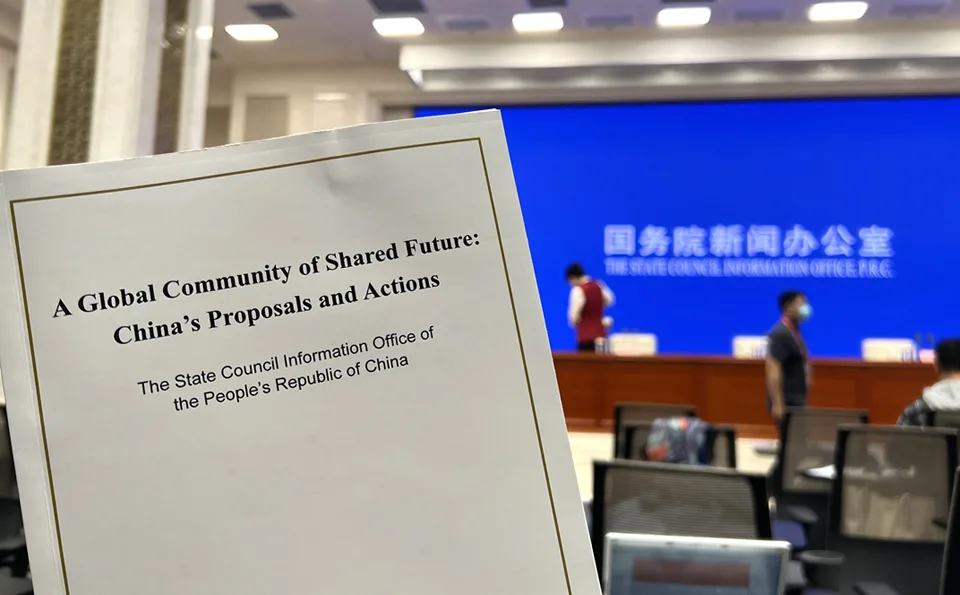 The joint construction of the 'Belt and Road' projects is carried out based on extensive consultation, joint construction, and shared benefits, according to deputy director of the National Development and Reform Commission, Mr. Cong Liang. He emphasized that the local people have the most say in the development process and that it is not worth refuting voices that slander the Green Silk Road initiative.
Despite this, officials have noted that projects such as the high-speed rail between Jakarta and Bandung, the Phnom Penh-Sihanoukville Expressway, and the Greek port of Piraeus have increased connectivity and rejuvenated the local economy. The NDRC plans to work with relevant departments to continue building high-quality landmark projects, promoting'small but beautiful' projects, and deepening cooperation in key areas like infrastructure and people's livelihood projectsThe White Paper: A Comprehensive Roadmap
The White Paper on the Belt and Road Initiative (BRI) by China outlines its vision for a global community with a shared future, emphasizing open and inclusive development, sustainable growth, and respect for diversity. The BRI aims to facilitate cooperation among nations, promoting economic growth and social progress. The paper highlights China's significant achievements, including the construction of over 2,000 projects across participating countries, which have enhanced trade, reduced transportation costs, and spurred economic growth in underserved regions.
Policy coordination is crucial for the success of the BRI, with China's commitment to aligning policies, removing trade barriers, and creating an enabling environment for investment and trade. Infrastructure connectivity is a major focus, with China investing in transportation, telecommunications, and energy infrastructure to stimulate economic growth and regional integration.
Economic cooperation, with the BRI promoting trade, investment, and financial integration, focusing on sustainable development and poverty reduction. The BRI also seeks to strengthen cultural and people-to-people ties through initiatives related to educational and cultural exchanges, tourism, and cooperation in science and technology.
Environmental sustainability, with China's commitment to green development and addressing challenges like climate change and biodiversity loss through collaborative efforts. The BRI is positioned as a platform for global partnership, encouraging international organizations, governments, and businesses to participate and collaborate in achieving its goals.
International Reactions
China's release of the Belt and Road Initiative (BRI) White Paper has sparked diverse reactions from the international community. Many countries have welcomed the initiative, viewing it as an opportunity for infrastructure development, economic growth, and enhanced connectivity. Economic and trade organizations, such as the World Bank and IMF, have acknowledged the BRI's potential to reduce transportation costs and boost economic development in emerging economies. Global business communities have shown interest in the BRI, engaging in various projects related to the initiative, ranging from infrastructure development to trade facilitation.
However, many countries, particularly those that have taken on significant debt from BRI projects, have voiced concerns about debt sustainability. They worry about becoming overly reliant on Chinese financing, which could compromise their economic sovereignty. This has led to calls for greater transparency in debt agreements and project financing. Environmental and social organizations have raised concerns about the impact of BRI projects on ecosystems and local communities, calling for stricter environmental assessments and mitigation measures.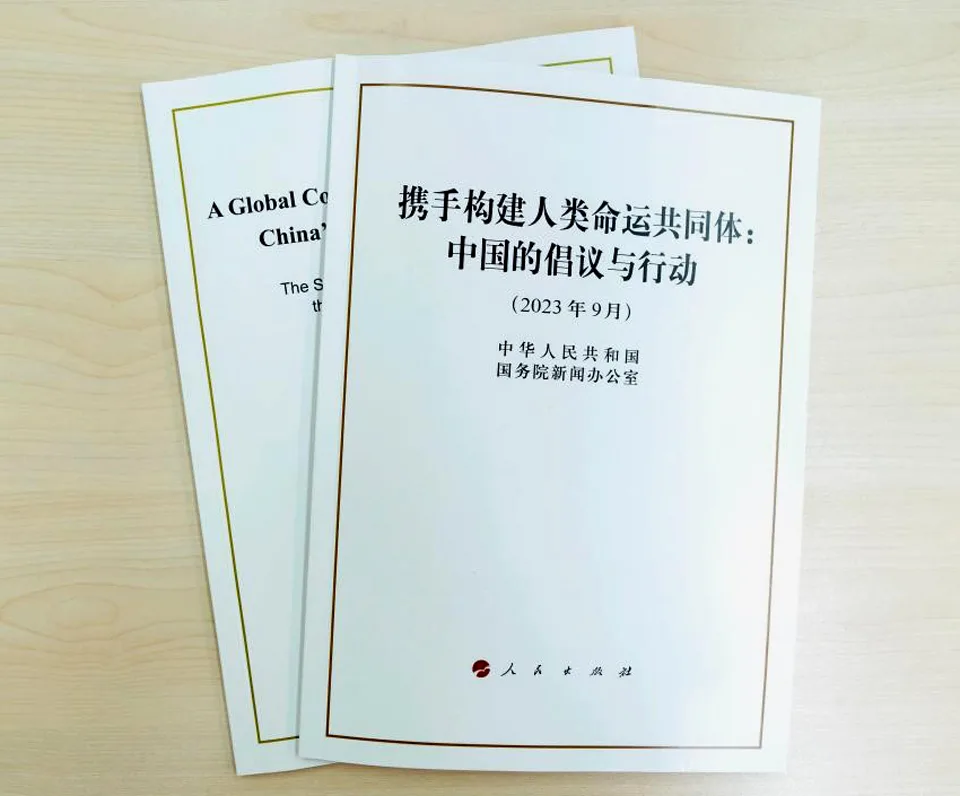 Geopolitical concerns have also played a role in international reactions to the BRI. Some countries view China's growing influence through the initiative with suspicion and worry about the potential for political leverage. They call for a careful assessment of the strategic implications of BRI projects. Transparency and accountability have been recurring themes in international reactions, with many stakeholders calling for increased transparency in project implementation, financing terms, and governance structures. Some stakeholders have advocated for third-party involvement in BRI projects to ensure fair and impartial assessment and oversight.
The international reactions to China's BRI White Paper demonstrate the complex and multifaceted nature of this ambitious initiative. While there is support for its potential benefits, concerns and criticisms regarding debt, environmental impact, and geopolitical implications cannot be ignored. The path forward involves careful diplomacy, transparency, and cooperation among participating countries and international stakeholders to maximize the initiative's positive impacts while addressing its challenges.
Challenges and Opportunities
The Belt and Road Initiative (BRI) has been criticized for its debt burden on participating countries, which can lead to economic dependency and compromise a country's sovereignty. However, China has emphasized debt sustainability and is willing to negotiate debt relief or restructuring in cases of financial distress. The rapid development of the BRI can have adverse environmental consequences, such as disruption of ecosystems and pollution.
China has expressed its intention to promote environmental protection and incorporate green technologies into BRI projects, reflecting the global focus on mitigating climate change and preserving biodiversity. Transparency in project implementation and governance has also been a concern, with some projects lacking transparency, leading to corruption and mismanagement. China has taken steps to enhance transparency by publishing project information, conducting third-party assessments, and encouraging international cooperation in project governance.
The BRI's expansion has raised geopolitical concerns, with some nations viewing it as a way for China to expand its influence in strategically important regions. The white paper reaffirms the BRI's commitment to non-interference in the internal affairs of participating countries and stresses its peaceful and cooperative nature. Despite the ongoing debate, China is positioning the BRI as a platform for international cooperation and development, rather than a tool for political influence.
The Future: Geopolitics, Sustainability, and Inclusive Partnerships
China's white paper emphasizes its commitment to expanding and refining the Belt and Road Initiative (BRI) as it enters its second decade. Key factors include strong partnerships with participating countries, adapting to global trends, and prioritizing sustainability and inclusivity. China will work closely with governments, businesses, and international organizations to address challenges and ensure progress.
China's long-term success depends on flexibility, environmental responsibility, and economic inclusivity. It must navigate complex geopolitical dynamics, balancing global influence with reassurance of peaceful intentions to attract international support.