Israeli Defense Minister Yoav Gallant has ordered a "complete siege" on the Gaza Strip, resulting in the closure of electricity, food, water, and gas. Energy Minister Israel Katz has ordered to cut the water supply to Gaza. Israeli Prime Minister Benjamin Netanyahu has pledged to "change the Middle East" in Israel's war with Hamas, stating that Hamas will face difficult and terrible experiences. At least 700 people were killed when Hamas militant fighters stormed the southern border on Saturday, shooting people in communities and towns near Gaza before Israeli security forces began fighting back.
At least 560 people have also been killed in the Gaza Strip after the Israeli military launched air strikes in response to Hamas's surprise attack, which Israel has likened to 9/11. Iran took the lead in celebrations following the attack on Tehran's arch-enemy Israel, even as it rejected accusations of direct involvement. The Islamic Republic's backing was made manifest by billboards installed in Tehran's major plazas, including Palestine Square, claiming "the great liberation has begun."
Iran, a key player in the Palestinian conflict, has denied allegations of direct involvement in the recent attack on the Israeli-held Gaza Strip. Foreign ministry spokesman Nasser Kanani stated that the accusations were based on political motives and that Iran does not intervene in the decision-making of other countries, including Palestine. He also threatened Israel with a "devastating response" if it were to attack Iran. Iran's permanent mission to the United Nations also denied allegations of involvement. The Palestinian Islamic Jihad militant group's armed wing claimed responsibility for a thwarted attempt to infiltrate Israel from Lebanon.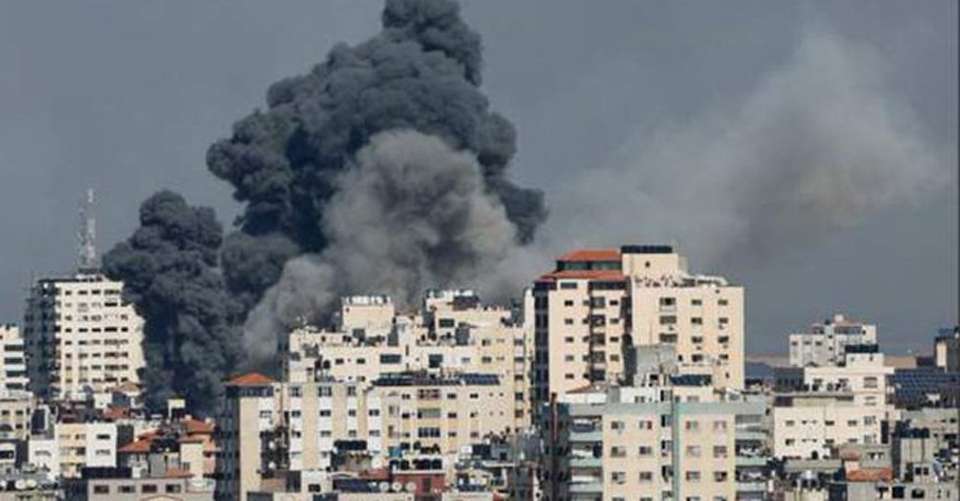 The Israeli army claimed to have killed several armed suspects who crossed the border from Lebanon. Israel's army declared control of southern areas near the Gaza Strip but warned that individual Palestinian "terrorists" may remain in the region. Palestinians in Gaza are braced for an Israeli ground attack aiming to defeat Hamas and liberate at least 100 hostages. Israel Prime Minister Benjamin Netanyahu warned Gaza civilians to stay away from Hamas sites, which he has vowed to turn "to rubble."
\Middle East tensions have risen as Israel's arch-enemy Iran and Lebanese ally Hezbollah have praised the Hamas attack on the Jewish Sabbath. Hamas has called on resistance fighters in the occupied West Bank and Arab and Islamic nations to join its "Operation Al-Aqsa Flood", launched half a century after the 1973 Arab-Israel war. The United States has pledged "rock solid" support for Israel, sending munitions and military hardware to its key ally and diverting an aircraft carrier group to the eastern Mediterranean.
Israel, which has long prided itself on its high-tech military and intelligence edge, faces the threat of a multi-front war after Hezbollah launched guided missiles and artillery shells from the north "in solidarity" with Hamas. The European Union has convened an emergency meeting of its foreign ministers to assess the developing violence in Israel, stressing that the nation had the right to defend itself against the unprecedented incursion by Hamas fighters.