Dr Kamakshi Wason, Global COO and Director of Academic Programs at the global think tank Tillotoma Foundation has been awarded the prestigious Dr Sarojini Naidu International Award for the year 2023 by the nomination committee of the International Women's Film Forum, International Chamber of Media and Entertainment Industry and Asian Academy of Arts.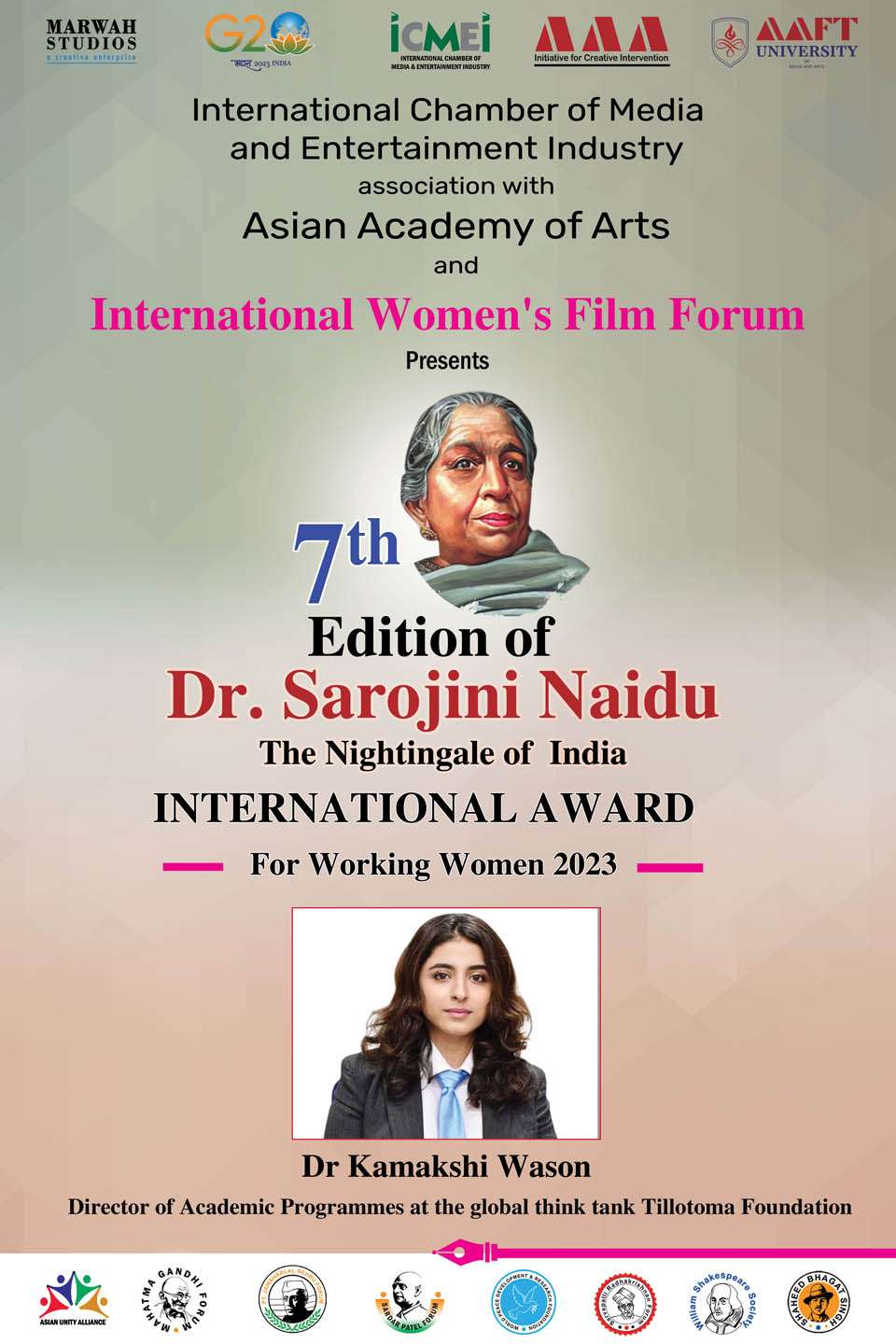 Kamakshi Wason has been a strong voice for the causes of Gender Equality and Climate Change, along with her well-known work on Track 2 Diplomacy. She is a renowned personality in the diplomatic circles of Delhi, with a global reputation as a think tank leader. She is an alumnus of the Lady Shri Ram College and Delhi University.
The award would be formally presented at a gala ceremony at the Noida Film City on 26th October, 2023.