BEIJING
Chinese government-affiliated researchers suggest that China would need to establish a global network of companies under US sanctions, seize American assets within its borders, and issue gold-denominated bonds in a war with the US over Taiwan. The sanctions against Russia have prompted Chinese economists, financiers, and geopolitical analysts to examine how China should mitigate extreme scenarios, including loss of access to US dollars.
Chen Hongxiang, a researcher at the People's Bank of China, warns that China's larger economy and dependence on advanced foreign technology and commodity imports could make a sanctions fight with the West more destructive. Some argue that increasing interdependence could be a better approach than pulling up the shutters. Senior US military officers have stated that Chinese President Xi Jinping has ordered the People's Liberation Army to be prepared to invade Taiwan by 2027.
However, discussions about US sanctions surged 50% in the 12 months following the start of the Ukraine war compared to the corresponding period a year earlier, according to a review of China National Knowledge Infrastructure.
China's policymakers prioritize analyzing potential scenarios and developing prevention, response, and countermeasures to potential sanctions, according to Yu Yongding, an economist and former central bank adviser. The PBOC has stated that the research papers represent their personal views, and the central bank did not address questions about its sanctions planning. The freezing of over $300 billion in Russian central bank foreign currency assets and the removal of Russian banks from the SWIFT interbank payments system last year have raised concerns for Chinese experts, given China's over $3 trillion in foreign exchange reserves and export-dependent economy.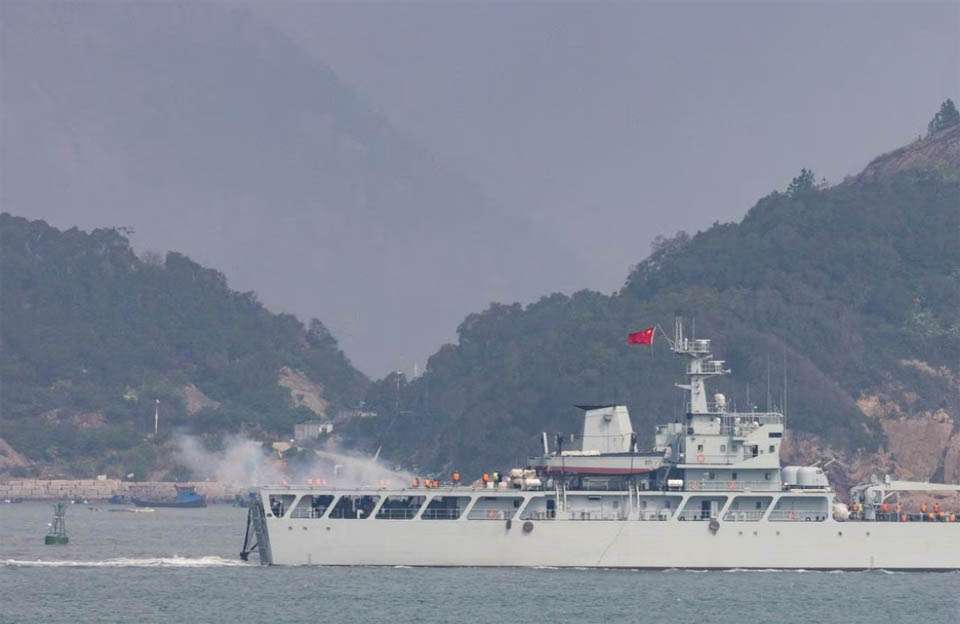 Wang Yongli, general manager of China International Futures, believes that the risk of China's overseas reserve assets being frozen seems more imminent. If the US implements Russia-style sanctions on China, Beijing should freeze US investment and pension funds and seize US company assets, without naming individual companies as potential targets.
Researchers have proposed unconventional solutions to China's dependence on the U.S. dollar, partly inspired by Moscow's policies. The Beijing-based China Center for International Economic Exchanges (CCIEE) published analyses on lessons China should learn from Russia. One article argues that China should push for more gold-denominated trade to prevent major fluctuations of the yuan, echoing the Russian central bank's decision to increase its gold reserves since the Ukraine war began.
Some of China's policies align with the papers' recommendations, with the PBOC increasing its official gold reserves for the 11th consecutive month. In addition to financial sanctions, Russia's response to Western pressure on its oil, gas, metals, and chips industry has given Chinese researchers food for thought. Academics suggest that China should accelerate the promotion of yuan pricing of commodities such as lithium, which is crucial for electric vehicle batteries.
Central bank researchers suggest China should expedite international energy settlement in yuan to reduce the dollar's influence in the oil market.
China Minmetals Corporation has called for emergency plans to ensure supplies of iron, copper, nickel, and other strategic metals due to the suspension of Russian nickel products from the London Metals Exchange due to the Ukraine war. Other researchers suggest a new economic grouping to protect China in a sanctions tit-for-tat. Economist Ye Yan suggests that the cheaper Russian oil China has enjoyed due to Western sanctions has created a model for a future "anti-sanctions corporate network" that would allow member countries to trade discounted goods.
Chinese researchers suggest that Beijing exploits cracks within the European Union and between the U.S. and its allies. Achieving broad international consensus for a sanctions coalition on China would be harder than for Russia due to the larger volume of investments there and reliance on its market. Some analysts argue that China should blunt sanctions by increasing its economic links with the U.S. and its allies.
China's increasing role in global value chains and its ability to substitute foreign technology for indigenous production make it a more attractive target for sanctions. Researchers suggest that Beijing should further open domestic financial markets to tie the interests of the US, its allies, and companies with China, increasing the costs of sanctions.
Chen, a PBOC researcher, concluded that increasing cooperation with the US was the best way to shield China, as the mutual penetration of the Chinese and American economies will weaken the willingness to impose financial sanctions.