On October 14, 2023, at least six non-local labourers were killed and two injured by Baloch militants in the Satellite Town area of Turbat city, Kech District of Balochistan. The Baloch Liberation Army (BLA) claimed the operation was based on intelligence reports suggesting the presence of informers and agents of the Pakistani military operating from a residential compound in Turbat city.
The BLA statement urged local contractors, hoteliers, and landlords to refrain from aiding or providing facilities to individuals linked with the Pakistani military and warned that those found doing so would be held accountable. The injured and deceased bodies were transported to Multan, Punjab, via a military helicopter.
The attack occurred amid the Army's unrecognized operations in various parts of Balochistan. On October 12, 2023, the Army launched a large-scale military operation in the Margate area of Bolan District and the Zarghoon area of Quetta in Balochistan, with helicopters shelling various areas and ground forces blocking various places. No clear reports of casualties have been reported.
The Pakistan Army has been conducting ongoing operations in Balochistan, resulting in numerous human rights violations. In the first half of 2023, the Army conducted 149 raids, 113 blockades, and 99 military operations in 42 different areas. In retaliation, Baloch insurgent groups have targeted Army personnel and non-locals, who they believe are Army collaborators.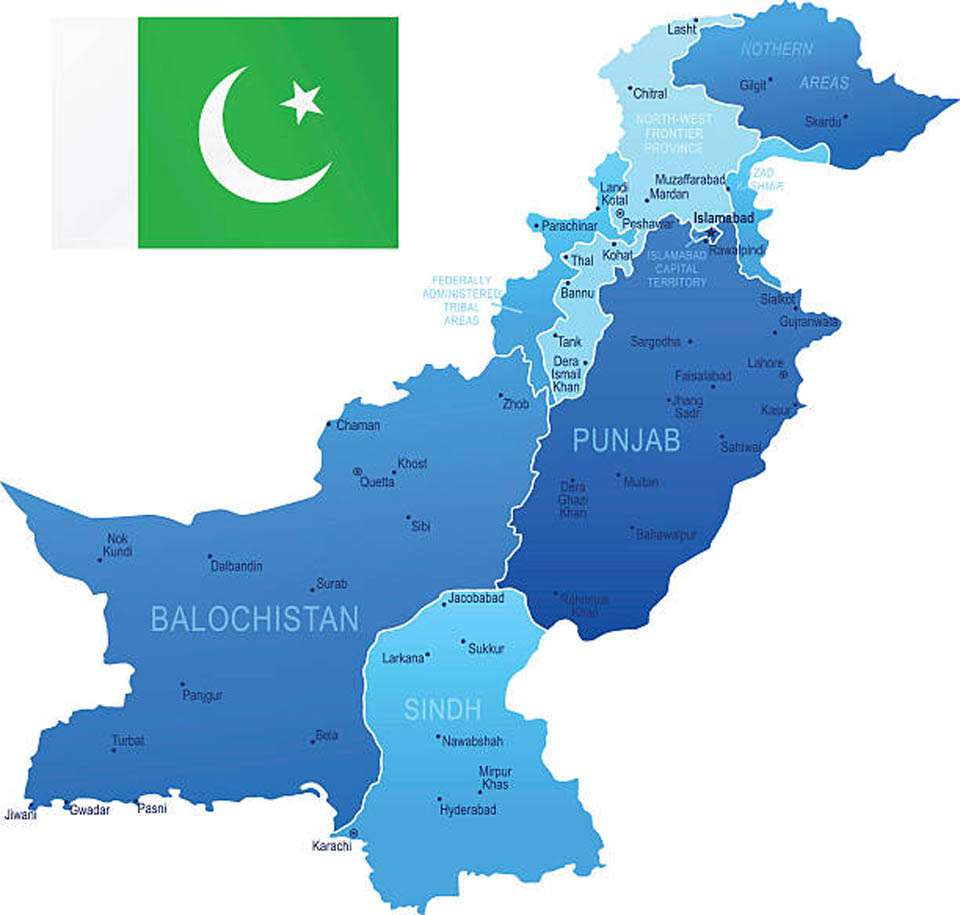 Since August 26, 2006, 254 non-locals have been killed in Balochistan, with 198 being Punjabis and 37 Sindhis. The ethnic identity of the remaining 19 remains unspecified. Most Punjabi settler killings were recorded in South Balochistan, with 167 of the total killings in Bolan, Kech, Gwadar, Panjgur, Khuzdar, Sibi, and Lasbela Districts, and 31 in North Balochistan. The concentration of killings in the South is due to the presence and dominance of Baloch insurgent groups, while the North is dominated by ethnic Pashtun Islamist extremist formations, such as the Tehreek-e-Taliban Pakistan (TTP) and Lashkar-e-Jhangvi (LeJ), who primarily engage in sectarian killings.
Baloch insurgents in Balochistan have been targeting 'non-locals' since the killing of Nawab Akbar Bugti in a military operation in 2006. Baloch insurgents believe these 'non-locals' work as spies for the SFs and are part of a systematic effort to deny work and benefits to the Baloch population. Baloch insurgent groups like the BLA, Baloch Liberation Front (BLF), and the Baloch Republican Army (BRA) have voiced anti-outsider, particularly anti-Punjabi, sentiments in their campaigns.
The ongoing disappearances and extrajudicial killings of Baloch nationals are another reason for targeting these 'outsiders'. According to the SATP database, at least 1,461 civilian fatalities in Balochistan since 2004 have been attributable to one or other terrorist/insurgent outfit. Of these, 486 civilian killings have been claimed by Baloch separatist formations, while Islamist and sectarian extremist formations have claimed responsibility for another 975 civilian killings. The remaining 3,216 civilian fatalities remain 'unattributed' and are largely believed to have been the handiwork of the SFs and their death squad proxies.
Many 'outsiders' are engaged in the China-Pakistan Economic Corridor (CPEC) projects, which Baloch insurgents fear will convert the Baloch people into minorities in their homeland. CPEC projects primarily employ workers from outside the province, primarily from Punjab.
In 2017, Noordin Mengal, a human rights campaigner from Balochistan, stated that the Baloch minority's identity was being threatened by the influx of outsiders due to CPEC projects. The Baloch population had shrunk from 61% of the total to 55.6% over 19 years, particularly in the 21 districts where the Balochi-speaking population is majority. In August 2023, terrorists attacked a convoy of vehicles belonging to Chinese engineers and SFs near Faqir Colony Bridge in Gwadar city.
The BLA claimed 11 SF personnel and four Chinese nationals were killed in the attack. The BLA issued a 90-day ultimatum for China to withdraw from Balochistan or prepare for intensified attacks on its 'key interests' in the region. However, the Inter-Services Public Relations claimed no casualties in the Gwadar attack. Islamabad's treatment of the Baloch minority has been abysmal, with their development aspirations and human rights being threatened. As ethnic marginalization accelerates, especially under the shadow of CPEC, attacks on SF personnel and non-locals are likely to continue.